New Food for the CD Player - Steve Grossman "Perspective"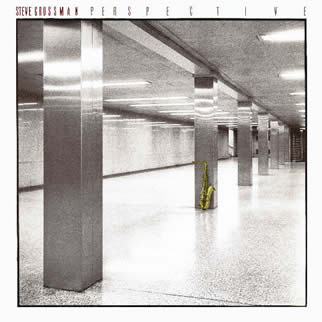 I try to stop into Silver Platters on Queen Anne whenever I'm in the neighborhood, so I pulled in after a nice dinner at my folks for a quick browse -- just taking a look, I told myself. These are always famous last words, as I somehow ended up at the cash register with this Steve Grossman reissue -- one I have never seen on CD, I might add. Steve Grossman's "Perspective" was released by Atlantic Records in 1979 and presents Grossman in a big budget production for the first time as a leader. He revisits some of the material from the Stone Alliance library, but each is given a fresh sound in the expanded group. Onaje Allan Gumbs also contributes arrangements on what would basically be Grossman's "final" record as a leader for a while, and certainly from this period. My brother found this on vinyl a few years ago -- just when I thought I had already found all the old Steve Grossman -- and when I saw it on CD, I had to snag the only copy on the outside chance that it was the last copy in print. Thanks to Wounded Bird Records for reissuing this monster!
Thankfully, you can pick it up on Amazon
, but it doesn't appear to be available digitally -- you're out of luck if you can't play a CD for this one!